An awkward layout, unhelpful storage and tired appliances can make cooking feel like a chore. In fact, a poorly designed kitchen can really hold you back, discouraging you from trying new recipes and improving your skills. Renovating your space is a fantastic opportunity to create a kitchen that makes cooking easy and enjoyable, leaving you wanting more. To help you put the joy back into your kitchen, we've highlighted the features that will impact how you use your space the most. With the perfect practical design, you might just find that your kitchen becomes your new favourite place.
An Efficient Layout
Your kitchen doesn't have to be huge to be practical. An efficient layout can transform even the most compact spaces into a cook's paradise. There are several ways to go about creating a practical kitchen layout. First, you'll want to consider how to arrange your three key zones, your fridge, hob and sink. Many designers use the work triangle principle as a guide. This ensures your appliances are far enough apart to be convenient but not cramped.
Next, we recommend breaking your kitchen down into functional zones. These might include a food prep zone, a washing-up zone, a cooking zone, a drink-making zone and more. The idea is to make sure you have everything needed to complete the task, e.g kettle, mugs, tea bags, cutlery, a fridge, close to hand. Planning an efficient kitchen layout can be tricky. An experienced and professional kitchen designer will be able to help you get the most from your space. You can find more tips by clicking here to read our dedicated blog.

Establish A Primary Workspace
One of the most annoying features of a poorly planned kitchen is a lack of workspace. Ideally, you will need a primary work surface at least 760mm wide and 600m deep. This should give you enough room to lay out ingredients, mixing bowls and a chopping board should you need to. You might want to include plug sockets here. They will come in handy for food processors, hand whisks and other small appliances. You will also want to consider how your primary work surface fits in with the rest of your layout. It shouldn't be too far from your sink, hob or fridge. Knives, chopping boards and other utensils required for food prep should be within easy reach.

Make Sure Your Kitchen Is Well Lit
Good kitchen lighting is essential to provide the visibility needed to cook and prepare food safely. But what's more, no one wants to spend time in a dark and dingy kitchen! Encouraging plenty of natural light into your space and including bright ambient lighting will make your kitchen a much more pleasant and inviting place to spend time.

Clever Storage
Emptying your cupboards to find the one thing you need lurking at the back is a pain. As well as interrupting your cooking, ineffectual storage can make meal planning and writing your shopping list tiresome too. Spice drawers, heavy-duty pan and crockery drawers, and pull-out larder systems can make using your kitchen much easier. They provide access right to the back of your units, so you can always find what you need. Clever carousels are ideal for maximising corners. Spacious pantry cupboards make an excellent storage solution too. Click here for more kitchen storage tips.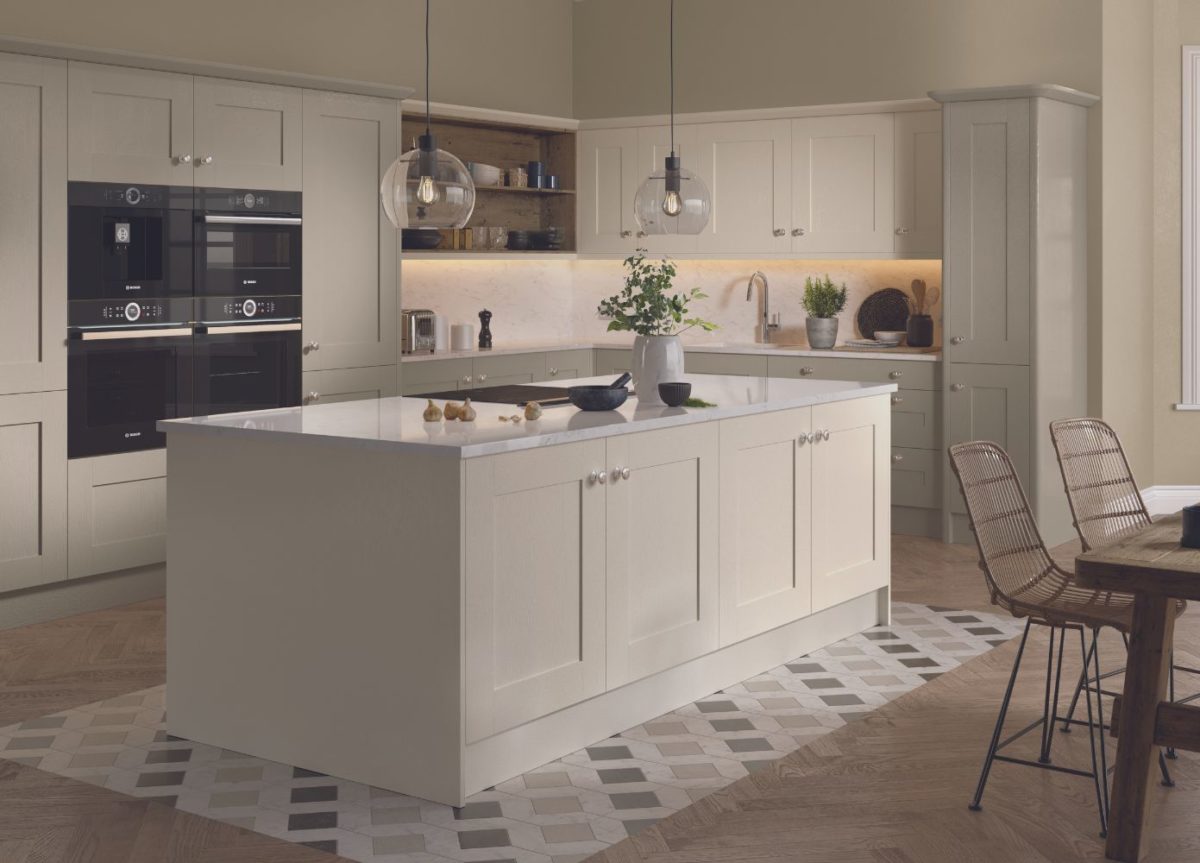 Durable Work Surfaces
The last thing you need when trying to enjoy your kitchen is to worry about damaging your worktops. Choosing a durable work surface will allow you to focus on your cooking. It will also make cleaning and maintaining your kitchen easier. Wood is notoriously high-maintenance, and though very touch, stone surfaces can chip. Stainless-steel and Dekton make fantastic choices. Whichever materials you choose, bear in mind that darker surfaces are less likely to stain.

A Spacious Fridge-Freezer
If you're hoping to embrace your newfound passion for cooking, you'll need plenty of space to keep your ingredients fresh. An American-style fridge-freezer is perfect for all the family. You can even dedicate a shelf to the kid's snacks and drinks, so they can help themselves. Alternatively, if you don't quite have the space, you can free up some room in your main fridge by adding a slim wine chiller for those pesky bottles.

Smart Ovens
The latest WiFi-enabled ovens are a real game changer, making it simple for even novice cooks to serve up restaurant-quality meals. From automatically setting the time and temperature to match your chosen recipe to cooking food by weight and type, they offer a host of foolproof solutions. Some even have a camera that allows you to check the contents from your phone. With a state-of-the-art smart oven, you'll never have an excuse for burning dinner again!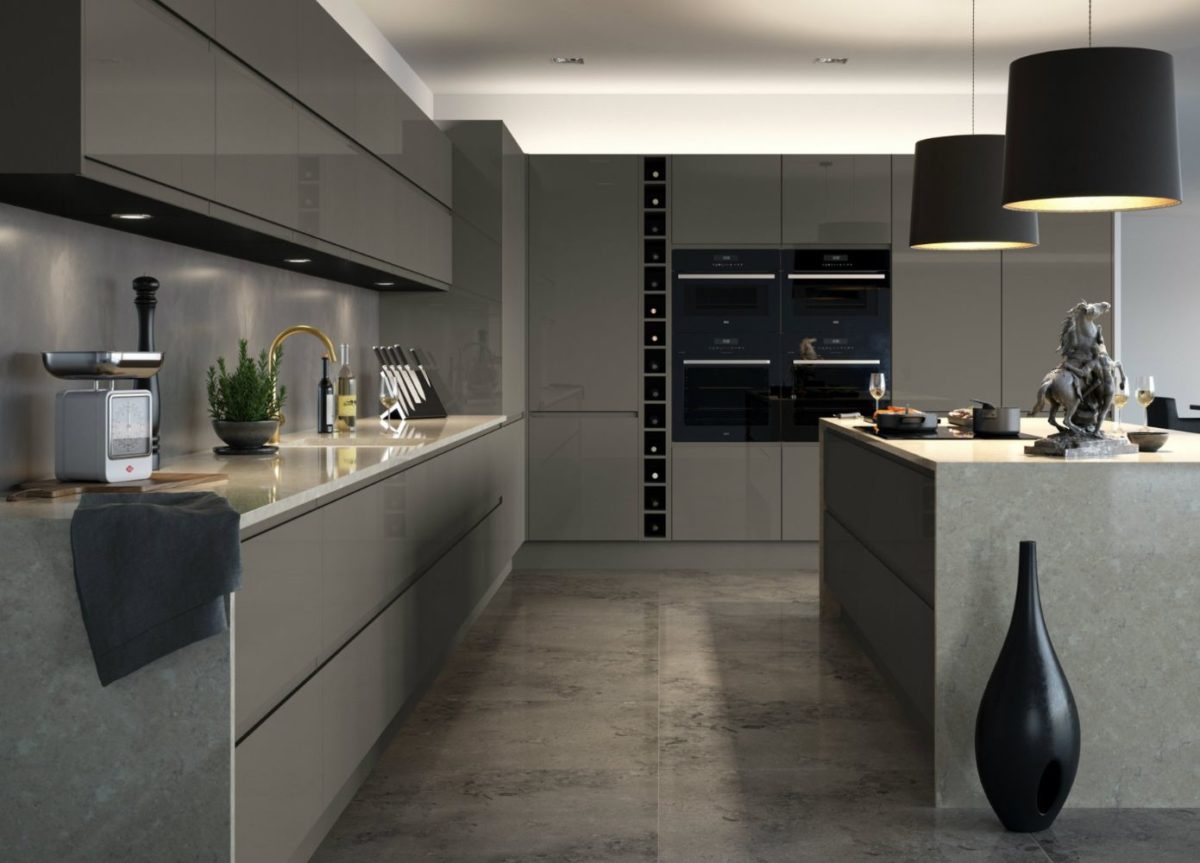 A Boiling Tap
A boiling water tap can make a great addition to the kitchen. You'll never have to wait around for water to boil — perfect for the more impatient cook. They can also free up your work surfaces as you'll no longer need an old electric kettle.
Inject A Splash Of Colour
Last but not least, don't forget to add a touch of vibrancy to your kitchen. Introducing a pop of your favourite colour to your design will really brighten up your space. There's no better way to put the joy back into your cooking than by making your kitchen a beautiful and inspiring place to be!
Whether you're new to cooking or have simply fallen out of love with your kitchen, there are plenty of solutions to enhance your interior in a way that works for you. If you would like to know more about designing a kitchen that makes you want to cook, our team would be happy to help. You can get in touch by calling 02381 040013 or emailing cadnam@kitchensinstyle.co.uk.